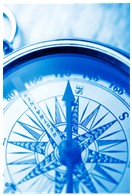 Balance transfer: If you have good credit, then you can consider trading in your old card for a new lower interest rate card. Be careful not to take a new card that has a great introductory offer and then hits you with high interest rates.
Constant (or accelerated) payment: Instead of decreasing your payments, you continue to make the minimum payments on all your cards, except for one that you make larger payments, never dropping your monthly payment. Either pay off the highest interest rate card first, or the lowest balance. You will finish your payments much quicker, but it requires discipline to maintain the same high payment.
Cash out refinance: A cash-out mortgage loan requires equity in your home and a good credit score. This option allows you the cheapest interest rates and the most flexibility in the time to pay off your debt. Today's low interest rates make it attractive to refinance mortgages, and if you have enough equity then you can do the cash out refinance.
HELOC: You will need sufficient equity in your home that can be a problem in today's market if you have a large first mortgage. HELOC's carry higher interest rates and a shorter period than a cash-out mortgage loan refinance. However, closing costs are lower, because you take out a smaller loan.
Unsecured personal loan: Major and credit unions offer unsecured loans. In general, you need good credit to take out a personal loan and the payback period is limited to about 5 years. The rates can go up quite significantly, making it unattractive to consolidate credit card debt with a personal loan. If you have bad credit then be very careful, because personal loans for bad credit carry high interest rates. Very aggressive collection agencies service these types of loans.