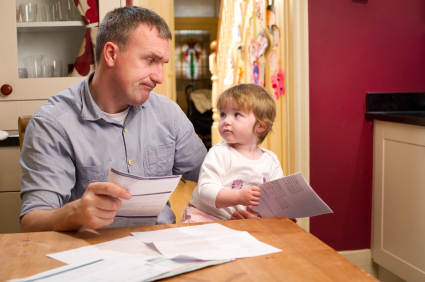 Before I discuss bill consolidation programs, allow me to spend a moment discussing one option you dismissed in your question — bankruptcy. You wrote, "For employment reasons, I do not think I can consider bankruptcy."
Talk with someone in your human resources department or your manager to learn if bankruptcy really is off the table for you. It is illegal under federal law (11. U.S.C. Section 525) to discriminate against an employee who files for bankruptcy protection. It is also illegal for the government to not hire someone because of a past bankruptcy. However, courts give private employers the freedom to discriminate against previous bankruptcy filers. I know only what you wrote in your question, so I do not know your reasons for believing bankruptcy is not an option. Clarify this issue before you pick a bill consolidation program because bankruptcy may otherwise be a good choice for you.
Let us look at two bill consolidation programs that avoid bankruptcy. Before we describe both keep this thought in mind: No perfect, one-size-fits-all bill consolidation program exists. Every bill consolidation program has its pluses and minuses, and a program that meets my needs may not meet yours. The trick, if you can call it that, is choosing a bill consolidation program with the most pluses and fewest minuses for you.
Here is a table comparing two bill consolidation programs and the points we will discuss about each.
Debt Settlement
Credit Counseling
Debt Management Plan
Debt Settlement vs. Credit Counseling
Repay Full Balance
No
Yes
Credit Score Impact
Moderate - Severe
Low - Moderate
Creditor Collection Calls
Yes
No
Possibility of Litigation
Yes
No
Close Enrolled Accounts
Yes
Depends
Typical Program Length
24-36 months
60 months
Monthly Payment
Moderate
High (3% of enrolled debt balances)
Debt Settlement
Debt settlement is a bill consolidation program where you stop making your monthly payments on your enrolled accounts. Instead, you make monthly payments to a special account. As the balance in this account grows in size, the debt settlement program provider negotiates with your creditors. Over time, the debt settlement program provider will negotiate settlements for a fraction of the original balance due. How large the fraction is depends on the size of the balance, the creditors' policies, and other circumstances.
There are two big advantages to a debt settlement program:
Low monthly payment in comparison to a credit counseling debt management plan
Short program duration, which varies based on the amount the consumer pays into the program each month
A debt settlement program has disadvantages, too. Because you stop making monthly payments to creditors, creditors will start calling to lure you away from debt settlement and try to convince you to continue making payments. Creditors may threaten to file lawsuits against people enrolled in a debt settlement program because they stopped making their monthly payments. Also, stopping monthly payments will have an impact on a person's credit score. However, if you are already struggling to make your payments, this will not be an issue. See the Bills.com article How Does Debt Consolidation Affect Your Credit? to learn more.
Debt settlement is an aggressive program for people willing to accept its risks. "No pain, no gain," as the saying goes. People enrolled in a debt settlement program will block calls from creditor's numbers to stop the calls. Also, larger debt settlement program providers have legal departments to handle negotiations with creditors who file lawsuits against people enrolled in their programs. Lawsuits are not frequent events, but do happen so be sure to ask your debt settlement program provider how it handles creditor lawsuits.
Credit Counseling
Credit counseling is a bill consolidation program where, after a counseling session to set a household budget, the credit counseling program provider creates a debt management plan with creditors to set up interest rate concessions and fee waivers to pay-off the entire enrolled debt balances over 60 payments.
The two big advantages of a credit counseling program are:
Low to moderate credit score impact, although this varies depending how creditors react
No creditor calls
A credit counseling program has significant downsides. The monthly payment for credit counseling is higher than a debt management plan — about 3% of your enrolled debt balance. The program length is daunting, too — 5 years. Both debt settlement and credit counseling share a downside — creditors oftentimes close enrolled accounts.
Summary
Take a few minutes to use the Bills.com Debt Coach to see a no-cost, customized view of your bill consolidation options, including monthly payment costs for each consolidation program. Remember, each program will have pluses and minuses.
I hope this information helps you Find. Learn & Save.
Best,
Bill
Thanks for your feedback!