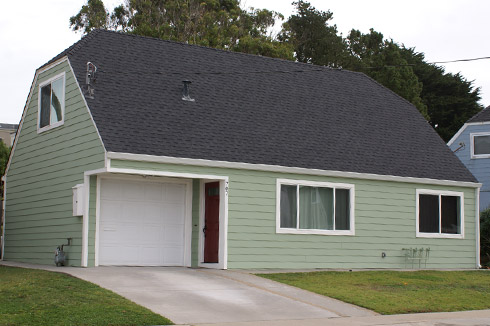 HIGHLIGHTS
Use the funds from a reverse mortgage to complete a purchase of a new home.

Any funds not used towards the home purchase can be used for other purposes.
Use a reverse mortgage to purchase a new home
In 2009, HUD began allowing seniors to use a reverse mortgage to purchase a new primary residence. The new home must be occupied within 60 days after the date of closing. This option is great for seniors looking to downsize into a newer, smaller home.
HECM for Purchase Example Scenario 1
Bill is 65 years old and has a three bedroom home valued at $300,000 with no mortgage balance. He would like to move into a newer and better home in Los Angeles worth $400,000. If Bill sells his home, he would be short $100,000 and be unable to move into the new home. With a reverse mortgage, however, Bill can receive about $213,000 on the $400,000 Los Angeles property and use the proceeds to purchase the home. As result, Bills now has a fund of $513,000 ($300,000 from the existing home sale and $213,000 from the reverse mortgage). Bill purchases the new home for $400,000 and has $113,000 in cash remaining.
HECM for Purchase Example Scenario 2
Emily is 62 years old with a home valued at $200,000 and a mortgage balance of $60,000. She has found a home in Miami worth $300,000. In her current situation, Emily would be short $160,000 to buy the Miami home. Emily therefore decides to take out a reverse mortgage loan on the $300,000 home and receives about $152,000. With the reverse mortgage proceeds and the sale of her existing home, Emily has $292,000. She makes up the difference with $8,000 in her savings and completes the purchase. Emily now has no mortgage payment on her new home
Top Articles
Thanks for your feedback!