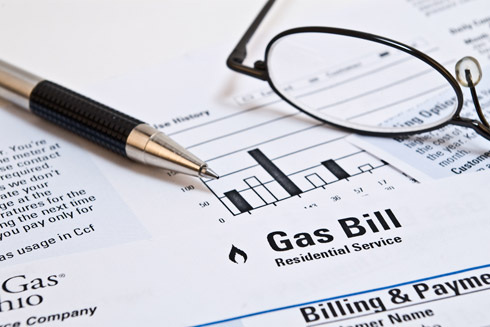 One way to examine your bills is to break them down into fixed monthly expenses and variable expenses. Examples of your fixed expenses include rent or mortgage, health insurance, a car payment, and some utilities. The costs for these expenses typically do not change significantly month-to-month. If possible, you should budget enough of your income to pay off these items each and every month.
If you are unable to cover your basic, fixed expenses, you are facing serious financial trouble. If the only way you are covering your fixed expenses is to run up credit card debt, you should consider debt relief solutions such as credit counseling and debt settlement. Some fixed expenses are not necessary, such as Cable TV, and you may need to eliminate them in order to stabilize your financial ship.
Second, identify your variable expenses. These expenses fluctuate month-to-month. Variable expenses include food, clothing, gasoline, and entertainment costs. In contrast to your fixed costs, your variable costs are easier to work on reducing, so you can increase your cash flow. While certain fixed costs such as your rent/mortgage or car payment can be reduced, doing so requires a radical change. You could move to a cheaper residence or replace your car with a less expensive one or even do without a car. Reducing variable expenses on the other hand mostly requires discipline and smaller adjustments that don't typically result in dramatic lifestyle changes.
Get started by setting the appropriate monthly budget for each category. When setting your budget for each category, you should consider whether what you are buying is a luxury or a necessity. Really question yourself whether you need it or not. Water is a necessity, but do you need to spend money on bottled water? Even when it comes to something that you define as a necessity, shop around to get the best deal. Every dollar you save is important. Some quick tips are to shop around and compare prices, don't grocery shop when you are hungry (you'll want to put everything into your cart), and use third party sites like Bills.com or Billshrink.com or Home-Account.com to compare and reduce your expenses on things like cell phones, cable, and insurance. If you have a mortgage, see if you can refinance to a lower rate and always compare the lifetime true cost of a loan, including any points or fees incurred.
Next, rank your necessity expenses from most important to least important. Allocate your income first to the items you need the most and the ones that are the most important to you. Do not set a budget for your luxury items for now.
Once you have allocated your income to all the necessary expenses, determine how much you would like to save per month into a savings fund for future use and for building wealth. It's recommended that you save at least 10% of your income to build your net worth. You should also aim to build a rainy-day fund. Money in your rainy-day fund can be used for any emergency situation that arises, such as an accident or unforeseen medical expenses, or for some annual bill that you did not account for in your budget worksheet. Finally, allocate any remaining budget to your luxury expenses such as a gym membership, entertainment, dinning out, etc.
As you are creating your budget, keep in mind that a budget is a tool for you to develop a solid financial strategy and to develop positive cash flow.
Allocate Your Money Wisely
To help you determine how to allocate your income, here is a general guideline on how your household expenses should break down. The chart below shows percentages for each of the five major categories: Home, Transportation, Debt, Other, and Savings. To calculate the recommended spending amount in dollars, multiply each expense percentage by your net income. A good rule of thumb is that expenses should break down approximately as follows: