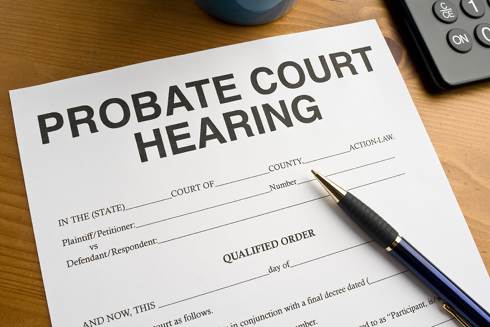 HIGHLIGHTS
Family members are not responsible for a decedent's debts.

A decedent's debts are not canceled automatically.

Learn more about your state's probate rules.
How to Understand the Probate Process, Who is Involved, Your Rights, and How to Get Started.
Almost everyone owns things or owes debt. Most of us have both. When a person dies, a process called probate determines who gets their possessions, which creditors are paid and how much.
An important note: Bills.com readers ask questions about probate issues frequently. Most questions are based on incomplete or inaccurate statements made by collection agents regarding a family's liability for a deceased person's debts. Under probate law, spouses and family members are not responsible for a deceased person's debts. However, a deceased person's debts are not canceled upon death, either. This article will help you understand the probate process, who is involved, your rights, and how to get started.
Like other areas of law, probate uses unusual words and common words in a peculiar way. For example, the deceased person is called a decedent. The decedent's property and debts are called an estate. A beneficiary is a person who has a legal right to inherit. We will use these terms here.
Probate deals with:
Transferring the property of a decedent to the heirs or beneficiaries
Deciding if a will is valid
Taking care of the decedent's financial responsibilities
In a probate case, an executor (if there is a will) or an administrator (if there is no will) is appointed by the court as personal representative to
Collect the assets
Pay the debts and expenses
Distribute the remainder of the estate to beneficiaries
All of this happens under the supervision of a state probate court. A case can take between 9 to 18 months to complete the probate process. Some cases take more time because of beneficiaries' or creditors' claims.
Is Probate Required?
You may not need to go through the probate court to get title to a decedent's property. Figuring out if you have to go to probate court depends on many issues, like the amount of money involved, the type of property involved, and who claims the property.
Deciding if involving a probate court also depends on the how the property is owned (the type of title ownership) or if there is some type of contract with beneficiaries. For example:
Type of Title: Sometimes all or some of a decedent's property passes directly to the beneficiaries because of how the decedent owned the property. For example, in the following cases, the property goes to the survivor automatically at the instant of the owner's death:
Property owned in joint tenancy
Property owned owned as community property with the right of survivorship
A joint bank account owned by several people
A bank account transferred to someone when the owner dies
Even in these cases, the survivor may have to take legal steps to clarify his or her ownership of the transferred property.
Type of Contract: Sometimes all or some of a decedent's property does not need to go through probate to pass to the beneficiaries. This is because this property is a type of contract with named beneficiaries. Examples include:
Life insurance benefits paid to someone other than the decedent's estate
Retirement benefits
Death benefits
Trusts
Starting the Probate Process
Each state has a threshold amount below which the probate process is not required. If you have the legal right to inherit personal property, like money in a bank account or stocks, and the estate is worth less than the decedent's statutory amount, you may not have to go to court. Consult with a lawyer in your state, or your state's statutes, to learn what the threshold amount is.
If the decedent's property is worth more than the statutory amount, someone (presumably a family member) must go to court and start a probate case. If there is a will, the custodian of the will (the person who has the will at the time of the person's death) must, within a certain number of days of the person's death, take the original will to the probate court clerk's office. He or she must also send a copy of the will to the executor (if the executor cannot be found, then the will can be sent to a person named in the will as a beneficiary).
A petitioner must start a case in court by filing a petition for probate. Details vary by state. After a probate case is filed the probate clerk sets a hearing date, and begins a series of events according to state law.
More About the Probate Process
Some state bar associations and state court Web sites offer more information about the probate process and costs. Consult with a lawyer who has probate process in the decedent's state to learn more about local details.
Top Articles
Thanks for your feedback!