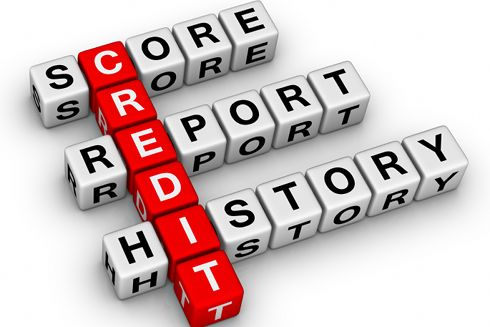 Let us start with a look at the rules for what can appear when on a credit report.
Federal law (US Code Title 15, §1681c) controls the behavior of credit reporting agencies (CRAs). The specific law is called the Fair Credit Reporting Act (FCRA). Under FCRA §605 (a) and (b), an account in collection will appear on a consumer's credit report for up to 7½ years. To determine when an account will be removed by the CRAs (TransUnion, Equifax, and Experian and others), add 7 years to the date of first delinquency. The date of first delinquency is shown in credit reports. Subsequent activity, such as resolving the debt or one debt collector selling the debt to another collector, is irrelevant to the 7-year rule.
Some debts have a reporting period longer than 7 years, including:
Tax liens: 10 years if unpaid, or 7 years from the payment date
Bankruptcy: 10 years from the date of filing (15 U.S.C. §1681c)
Perkins student loans: Until paid in full (20 U.S.C. §1087cc(c)(3))
Direct and FFEL loans: 7 years from default or rehabilitation date (20 U.S.C. §1080a(f)(1) and 20 U.S.C. §1087e(a)(1))
Judgments: 7 years or the debtor's state statute of limitations on judgments, whichever is longer
The FCRA 7-year rule is separate from state statutes of limitations for debt issues.
According to the Dept. of Education Web page Repaying Student Loans Held by the U.S. Department of Education, to get a negative credit report made by the Department removed, you must successfully complete the Dept. of Education's loan rehabilitation program.
The William D. Ford income contingent program concerns direct loans. According to the Dept. of Education loan rehabilitation page I just mentioned, "To rehabilitate a Direct Loan, you must make at least nine (9) full payments of an agreed amount within twenty (20) days of their monthly due dates over a ten (10) month period to the U.S. Department of Education (Department). Payments secured from you on an involuntary basis, such as through wage garnishment or litigation, cannot be counted toward your nine (9) payments. Once you have made the required payments, your loan(s) will be returned to the Direct Loan Servicing Center."
At the risk of stating the obvious, it would appear that the best way for a person to wash a delinquent student loan from their credit report is to become current on payments.
You might be curious if bankruptcy will resolve a student loan. Alas, no, unless there is a hardship involved. See the Bills.com resource Student Loan Bankruptcy to learn more.
I hope this information helps you Find. Learn & Save.
Best,
Bill
Thanks for your feedback!