The Home Refinance Plan Banks Don't Want You Knowing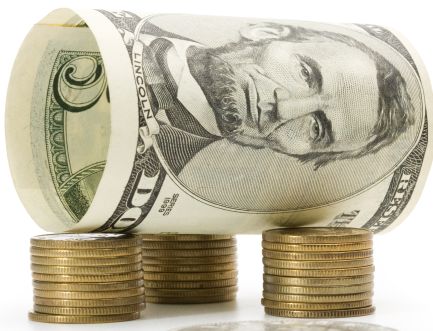 One of the best-kept secrets behind reducing your mortgage payment is this government program called the Home Affordable Refinance Plan (HARP), and taking advantage of it now could benefit millions of American homeowners. By refinancing their homes at lower interest rates, homeowners can easily reduce their payments by as much as $4,264 each year. 1
As with most government benefits program, this program won't last long. The good news is that once you're in, you're in. If lowering your payments, paying off your mortgage faster, and even taking some cash out would help you, there is no better time than to act now.
Here's how it works...
A little known help for homeowners
To help homeowners weather the recession, the HARP program was created to give middle class homeowners the opportunity to reduce their mortgage payments. Even homeowners who owed more on their mortgage than their home is worth could refinance to a lower rate.
Certain requirements such as minimum credit scores and equity requirements have also been relaxed to help homeowners to make it easier to qualify. Sadly, this program was not widely publicized by the banks and homeowners were left unaware of this amazing refinance opportunity. There is still time and you shouldn't let this opportunity slip away.
Why are homeowners missing out?
According to a recent survey by Fannie Mae 2, 50% of homeowners have not refinanced their mortgage in the past 3 years and this is during a time when mortgage rates have been at all-time lows. One of the common reasons being cited by homeowners is that they believe they would not qualify for a refinance when they actually could. The good news is that if your mortgage is less than $625,000, your chances of qualifying and taking advantage of HARP could be high.
This specially designed middle class benefit is one of the best opportunities to reduce your monthly mortgage payments, and jumping on this benefit is a no-brainer. If you have applied to refinance before, it is still worth a second look and consider reapplying. Home values have been on the rise in 2013 and your increased equity may finally allow you to qualify for these amazingly low rates.
How do I get these low rates?
The best way to finding the lowest rate is to utilize free websites that will compare available mortgage rates for consumers, allowing them to choose the best one. Sites such as The Easy Loan Site3 , powered by Bills.com, is one of the few companies with HARP lenders on its network and the good news is that their services are free to homeowners like you.
There's no obligation to homeowners, and The Easy Loan Site3 offers easy and fast comparisons. Find out what rates you qualify for today!
Select Your State:
Top Articles
Thanks for your feedback!
Tool Box Easy to use resources to help you find solutions to your money questions