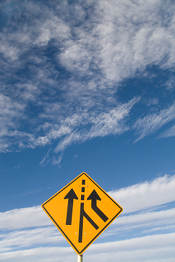 Personal loans, also called a signature loan, are a loan based only on your promise to repay the loan. They are risky for lenders due to their lack of security (such as a house or car as collateral) and high default rate. As a result, most lenders charge high interest rates on personal loans, especially those for people with a low credit score.
Using an unsecured personal loan to consolidate debt may cost more than continuing regular payments on your existing credit cards.
Alternatives to Consolidation Loans
Debt settlement is a debt consolidation strategy where you enroll your accounts with a debt settlement company. You stop making payments on the enrolled accounts and instead, make payments into a special bank account. Over time, the debt settlement company negotiates with creditors to reach lump-sum settlements for debts.
The advantages of debt settlement are a relatively short time to debt freedom. Also, the monthly payments can be lower than monthly minimum payments for enrolled credit cards, and are always lower than credit counseling. The disadvantages are calls from creditors to encourage the consumer to resume payments and leave the debt settlement program. Also,typ your credit score is damaged during the program.
Credit counseling is a process where you meet with a counselor to create a household budget. The counselor creates a debt management plan that divides your monthly payment among your creditors. A typical debt management plan last 5 years, and has a high monthly cost. The advantage to credit counseling is creditors do not call you asking for payment. Also, credit counseling has the potential to cause less harm to your credit score. However, this varies.
Summary
A loan may not meet your needs. Consider credit counseling or debt settlement as alternatives to consolidating your credit cards into one monthly payment.