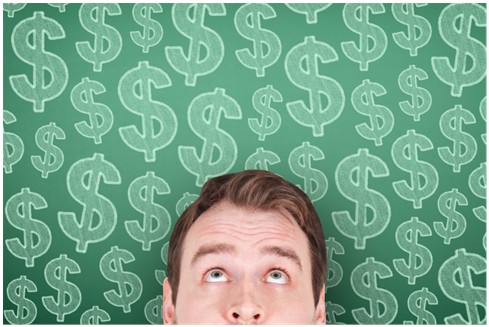 Bill's

Answer

:
Answered by Bills.com Staff
Most debt will be removed from your credit reports 7 years after the date of first delinquency.
Charge Off
The term charge-off is an accounting term used by creditors. It means an account is transferred from the "accounts receivable" books to the "bad debt" ledger. Credit card issuers are required to do this by the federal Office of the Comptroller of Currency, in an attempt to prevent banks from inflating future earnings statements with defaulted accounts. For the consumer, the only real consequence of an account charging off is the account will report as a negative item on the consumers' credit reports. The fact an account is charged-off does not mean the debt is forgiven, cancelled, deleted, or is no longer collectible.
Credit Report Rules at a Glance
Federal law (US Code Title 15, §1681c) controls the behavior of credit reporting agencies (CRAs). The specific law is called the Fair Credit Reporting Act (FCRA). Under FCRA §605 (a) and (b), an account in collection will appear on a consumer's credit report for up to 7½ years. To determine when an account will be removed by the CRAs (TransUnion, Equifax, and Experian and others), add 7 years to the date of first delinquency. The date of first delinquency is shown in credit reports. Subsequent activity, such as resolving the debt or one debt collector selling the debt to another collector, is irrelevant to the 7-year rule.
Some debts have a reporting period longer than 7 years, including:
Tax liens: 10 years if unpaid, or 7 years from the payment date
Bankruptcy: 10 years from the date of filing (15 U.S.C. §1681c)
Perkins student loans: Until paid in full (20 U.S.C. §1087cc(c)(3))
Direct and FFEL loans: 7 years from default or rehabilitation date (20 U.S.C. §1080a(f)(1) and 20 U.S.C. §1087e(a)(1))
Judgments: 7 years or the debtor's state statute of limitations on judgments, whichever is longer
The FCRA 7-year rule is separate from state statutes of limitations for debt issues. Learn the lifespan of a judgment in your state at the Bills.com Statute of Limitations Laws by State page.
The start of the 7-year period begins at the date of first delinquency, or if no payments are made, when the first payment was due. Review your credit report carefully to make certain the dates of first delinquency are reported correctly. Unscrupulous collection agents reset the date of first delinquency to stretch out how long a derogatory account appears on consumer's credit report. This is illegal under the FCRA.
Just because a debt does not appear on a credit report does not mean the statute of limitations for the debt has passed. The opposite is also true: The passing of a state statute of limitations on a debt does not mean the debt may not appear on a credit report. The federal FCRA and state statutes of limitations are separate and independent of each other.
Whether a debt appears on a credit report does not establish legal liability for the debt. The opposite is also true: You may have legal liability for a debt not reported to the credit reporting agencies. Credit reports are not legal records of every debt a person owes.
Quick Tip
: If you struggle with credit card debt, then get a
no-cost consultation
with a Bills.com pre-screened debt provider.
Get No-Cost Copies of Your Credit Reports
The best way to determine the date of first delinquency is to obtain a copy of your credit report from each of the three major credit reporting agencies — Equifax, Experian, and TransUnion — through AnnualCreditReport.com. Your credit reports should list the date that each of the accounts in question were charged off by the original creditor. Even if the accounts have been sold to a third party collection agent, your credit reports should still reflect the original date of first delinquency, which starts the 7-year clock.
Debt collectors are not allowed to change the date of first delinquency on accounts they purchase, so the fact your accounts bought and sold should make no difference in the length of time these accounts will appear on your credit reports. However, unscrupulous debt collectors change dates of first delinquency in an effort to keep old accounts on consumers' credit reports longer than 7½ years.
If a collection agent is reporting an inaccurate date of first delinquency, contact the original creditor to determine the date you last made a payment on the account. If a debt collector is reporting a date of first delinquency different from that being reported by the original creditor, dispute the credit report listing with the consumer credit reporting bureaus. See the Federal Trade Commission document FTC Facts for Consumers: How to Dispute Credit Report Errors for more information.
Once you have determined the date of first delinquency, and confirmed that the account information is reporting correctly to each of the three credit bureaus, you should be able to determine when the accounts will fall of your report. The accounts should be removed automatically from your credit report 7 years after the date of date of first delinquency. As mentioned above, verify the information on your credit report to make sure negative accounts are removed from your credit reports in a timely manner.
To learn more about credit, credit reports, and credit scoring, visit the Bills.com credit help page.
I hope this information helps you Find. Learn & Save.
Best,
Bill
Thanks for your feedback!