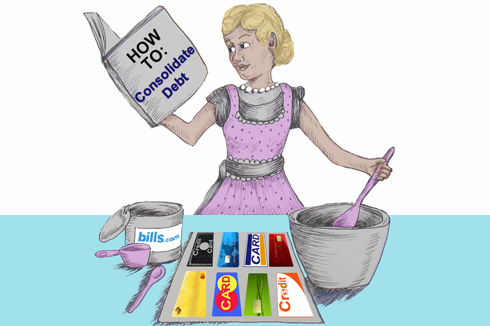 Understanding Debt Consolidation
Are you confused by the different definitions for Debt Consolidation?
Debt consolidation is a term used very broadly. It can refer to a debt management plan offered by a credit counseling service. It can mean a cash-out refinance loan or an unsecured loan to pay off debts. Or, it can be used to describe a debt settlement program.
Both credit counseling and debt settlement are options for resolving a debt problem that consolidate your payment. Neither one consolidates a debt. But, in the debt relief industry, both are often referred to as programs that consolidate your debt. Credit counseling and debt settlement programs both have you send a single monthly program payment that is used to take care of your debt, but your debts still are owed to your original creditors. If you are looking for this kind of solution to solve your debt problems, you can apply with one of Bills.com's pre-screened partners.
To be used most precisely, debt consolidation should be reserved for describing options that actually consolidate your debt, not just your payment. For example, say you owe three different credit cards $5,000 each. If you get a $15,000 loan from your bank that pays off all three credit card debts, leaving you with one debt of $15,000, you have truly consolidated your debt. You no longer owe your three original creditors, having consolidated them into one debt you now owe to your bank.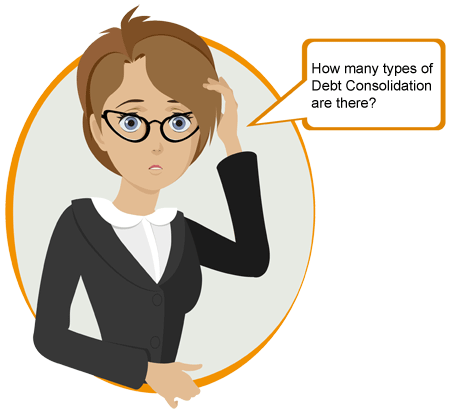 The debt relief industry uses the phrase debt consolidation often, where it is used to describe both payment consolidation options and options that truly consolidate your debt. If you are looking to consolidate debt, because you have a debt problem, it is important to understand exactly how the term debt consolidation is used and how its use affects the pros and cons of each debt solution.
Bills.com introduced Debt Coach, a free tool to help you compare your best options for getting out of debt. Debt Coach offers you a no-cost comparison of the five main strategies for paying off debt, while avoiding bankruptcy. Your solution is custom tailored to your individual situation. Debt Coach analyzes your debt load, credit rating, income, and assets, all while keeping your private information private.
Take the time to understand the terms used in the debt relief industry, before you select the right option for taking care of your debt. When looking into alternatives for consolidating debt, make sure you understand the difference between debt consolidation and payment consolidation. Either solution may be right for you, but it is important for you to understand how each option works, so you can compare the various pros and cons accurately.
Image Source: (c) aboehmgarcia
Image Source: (c) iStockphoto.com/matsekku
Thanks for your feedback!