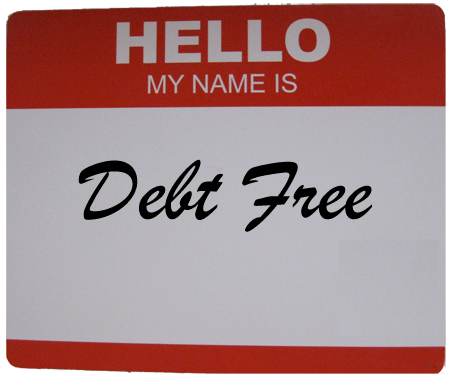 HIGHLIGHTS
Debt Settlement is where you negotiate with creditors to lower the amount you owe.

Debt Settlement can significantly reduce your debt.

Not all debts can be settled.

Debt Settlement is only for consumers with financial hardship.
What Is Debt Settlement?
About Debt Settlement
Debt settlement can be a good solution to your debt problems. If you carry more than $10,000 in unsecured debt and struggle with or are unable to make your monthly payments, debt settlement is a solution you should examine. It can significantly reduce your debt, but it does have an impact on your credit rating and it is not an easy experience. Debt settlement offers a low monthly program payment, sizable debt savings, and short time to debt freedom, but there's no gain without some pain.
Debt settlement, also called debt negotiation or debt resolution, is a process where settlements are negotiated with your unsecured creditors, where they agree to forgive a part of your balance, frequently saving you between 40% to 60% of what you owe (results vary widely, however). You then only have to pay the new, agreed-upon sum. In some cases, you will pay this settled balance over a structured period and you must make monthly payments. More frequently you pay off the reduced balance in a lump-sum payment.
How Do I Get a Debt Settlement?
You can negotiate directly with your creditors, or you can apply for debt settlement and hire a debt settlement service to negotiate for you. In most cases, professionals will have better luck negotiating a settlement than individuals. They know how much each creditor is willing to settle and what terms they'll agree to. The best debt settlement providers settle a large volume of debt, so they have the have bulk and scale necessary to leverage their relationships with the creditors to benefit all of their clients. They also know which creditors won't settle debts.
No Up-front Fees
Only work with a debt settlement firm that does not charge up-front fees. Any debt settlement firm that telemarkets its services is not allowed to charge up-front fees. Lawyers and debt settlement firms that meet with clients face-to-face can charge up-front fees, but it makes no financial sense to work with a firm that charges you in advance, when you can find reputable, experienced settlement firms that won't charge you a fee for any account they settle until after the settlement is finalized.
Debt Settlement Pros and Cons
Pros
Cons
Debt Settlement
Significantly lowers monthly payment
Credit rating impact
Lowest cost to get out debt, while avoiding bankruptcy
Collection calls
Speeds up the time to debt freedom
Creditors can pursue legal action
Possible tax implications
What are the Benefits of Debt Settlement?
Reducing your total debt, speeding up the time it takes to become debt free, and reducing the size of your required monthly payments are the biggest benefits. If your debt is so large that you can't pay it off and are facing bankruptcy, settling the debt is a much less harsh option. Although your credit will be dinged, it won't be nearly as severely harmed as it would be with a bankruptcy. Typical settlement savings are in the range of 50% of what you owe, although your mix of creditors and the debt provider you choose could produce very different results. These dramatic savings are based on your current account balances. If you figure in how much you currently pay each month and total what you would pay until the debt is paid off, with all the interest you are charged, the savings from debt settlement are even larger.
What Are the Drawbacks?
The potential for having the amount you settle considered taxable income and the damage to your credit are the two main drawbacks to debt settlement. However, only the unpaid balance is taxable, and then only at your normal tax rate.
The forgiven balance is usually considered taxable income by the IRS, although if you meet the IRS' definition of insolvency, at the time of your debt settlement, you may not have any tax obligation for the forgiven debt . Seek advice from your tax adviser on Cancellation of Debt Income, and be sure to ask about IRS Form 982, the form that is used to excuse your requirement to declare the forgiven debt as income. In addition, the fact that you reached a settlement will be noted on your credit report. Even if you have to pay taxes on the settlement, it is far cheaper than having paid back the debt in full. Say, for example, you owe $10,000 and settle the debt for $5,000. You may have to pay taxes on the $5,000 you saved, if you are not eligible to use the Form 982, but that is far less than paying back the full $5,000.
Your credit will also be harmed because, during your debt settlement program, you are not making monthly minimum payments to your creditors. This results in delinquencies appearing on your credit report which lower your credit score. The experience can also be stressful, since you may get collections calls and could even be sued. You have to balance those concerns out against the significant savings.
What Kinds of Debt Can Be Settled?
Credit card debt settlement is the most common type of debt that is settled, although medical debts and other personal loans can also be settled. Mortgages, car loans, and other secured loans can't be settled, because they are backed by collateral that the creditor can claim, if payments are not made as agreed. Federal student loans also can't be settled due to Federal law. Any student loan that can't normally be included in a bankruptcy is not eligible for debt settlement. Loans made directly by a school may be eligible, so ask you debt consultant. If settlement is not an option for your student loans, contact your lenders to request consolidation, deferment, or forbearance.
What Are the Alternatives to Debt Settlement?
The best option is to pay off your debts in full. Debt consolidation loans are one way to do that. Debt consolidation loans can help reduce your interest rate or make your payments more manageable without reducing your balance or damaging your credit. You can consolidate with a personal loan or with a home equity loan. Using your home's equity is a good option, if you own a home worth more than your mortgage balance, have strong credit, and your debt-to-income ratio meets the lender's requirements.
Credit counseling agencies also offer debt management plans. Debt management plans work to establish reduced interest rates on your accounts as well as possible forgiveness of late charges. You make a single monthly payment or a lump-sum payment to the credit counseling program, which then pays your creditors as agreed. Not every creditor is willing to reduce your interest rates. If your current rates are not the source of your problem, and your main problem is making your monthly payments, credit counseling likely will not be your best option. It does not lower your monthly payment significantly and is not going to offer relief if your current rates can't be reduced in the program.
Before you consider settling your debt, see if debt consolidation or debt management will work for you.
Be sure to shop around and do your research and find out what debt solution is best for you, and if debt settlement is the right solution be sure to avoid any debt relief scams and find a reputable debt settlement provider that you can trust and that can do the job for you!
Thanks for your feedback!