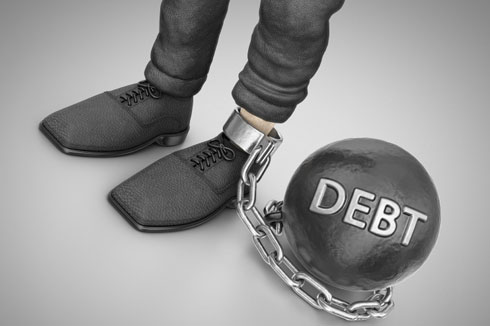 HIGHLIGHTS
Freedom Plus offers debt relief programs.

Determine what debt relief option is best for your situation, and then find a credible provider.

Getting to Debt Freedom takes commitment and discipline.
Freedom From Debt Plus Other Benefits from FreedomPlus.com.
Freedom Plus, offered by Freedom Financial Network, is a program where consumers get free debt evaluations (either online debt comparisons or consultations with debt consultants) to compare and evaluate the best debt resolution programs for their personal needs.
The Freedom Plus program is an online resource where for free you can pull your credit report, validate who and what you owe, and then compare side-by-side your debt consolidation and debt relief options including Credit Counseling, Making Minimum Payments, and Debt Resolution options.
Freedom Plus Tutorial Video | How to Compare Your Debt Relief Options
If you are indeed struggling with unmanageable debts then we would recommend evaluating your lifetime TrueCost of debt paydown, and compare debt options for getting to debt freedom. There are many different debt relief options - including credit counseling, debt settlement, bankruptcy, debt consolidation and even bankruptcy if your debt is debilitating. You can take control of your situation and get out of debt with one or more of these options, some of which you can indeed compare for free with FreedomPlus:
Bills.com has created individual solution pages within the debt portal, but here is a quick summary of each one to get you started as well.
Credit Counseling
Credit counseling is a program that enrolls you on a debt management plan ("DMP") which usually allows you to qualify for a concession rate from your creditors. Credit counseling programs should lower your interest rates and result in lower monthly payments. The plan should also include lessons in budgeting and money management as part of your comprehensive debt management program.
Debt Consolidation
You may be able to consolidate your debts with a home equity loan, mortgage refinance or other debt consolidation loans. If you're confident that you'll be able to make the payments without building more credit card debt, debt consolidation can be an excellent way to reduce your payments and possibly reduce your taxes. You usually must be a homeowner to qualify for most debt consolidation loans. You can apply with Bills.com's approved debt consolidation lenders here: Debt Relief Quote.
Debt Negotiation or Debt Settlement
Debt settlement services offer to negotiate and settle your debts for less than you owe, many times reducing debts by as much as half. Debt settlement is an option for people who cannot afford their monthly payments, and who are not worried if their credit rating will be negatively impacted during the program. It's important to be aware that you are NOT making monthly payments and staying current on your debts while enrolled in a debt settlement program, so be aware of the credit impact and the potential collection harassment from your creditors.
Self-Help Debt Relief
The easiest debt relief options are things you can do yourself, as covered above like budgeting and juicing you budget.
Tracking your spending

Checking your credit reports
Negotiating with creditors for reductions
Track your spending - Write down every penny you spend for one month, including monthly bills, automatic payments and bank charges. If you see a lot of unnecessary expenses like $10 weekday lunches or $4 magazines bought at a newsstand, cut those expenses and use the savings to pay down your debts.
Check your credit reports - The government provides three free reports a year at Annual Credit Report and 4 out of 5 people's reports have errors that can increase your interest rate or damage your credit.
Negotiate with creditors - Call your creditors and ask them to reduce your interest rate in order to keep you as a customer. If you know a payment will be late or you can't pay it, call the creditor before the due date to arrange a new payment plan.
Bankruptcy
Bankruptcy should be your last choice for getting out of debt because it will damage your credit for 7-10 years. Depending on which type of bankruptcy you file for, you could be forced to give up some of your assets or assigned a long-term payment plan. There have also been legal changes put in place by congress that makes if more challenging to qualify for a Chapter 7 Bankruptcy, forcing many people to file for a Chapter 13 Bankruptcy which is really a repayment plan.
Be sure to compare all of your options when checking out FreedomPlus. Choose the right solution for your own personal debt needs... and get on your own path the debt freedom!
Editor's Note: In the spirit of full disclosure, Bills.com considers Freedom Financial Network and all of it's related financial services platforms as sister companies and thinks highly of their debt resolution programs -- but be sure to do your own homework and find the right solution and the right provider for your own needs.
Thanks for your feedback!