Government Debt Relief - Is It An Option?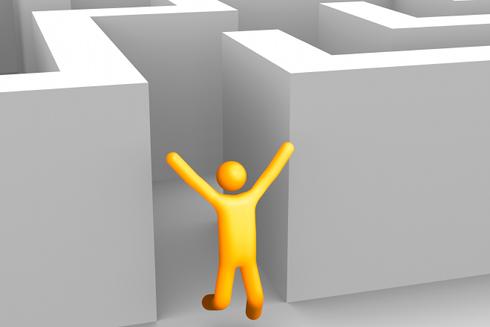 HIGHLIGHTS
Government debt relief programs are limited, but options do exist.

HAFA and HAMP loan modification programs can provide government sponsored mortgage relief.

Also compare traditional debt relief options, like credit counseling, debt consolidation and debt resolution to deal with credit card debt.
Tips and Advice to Find Government Debt Relief and Grants
Does government debt relief exist, and if so, what exactly are your options? There are some misconceptions about what the government can actually do to provide debt relief. In short, the federal government does have assistance programs and grants, but there is no such thing as a straight-forward debt relief program issued by the government where your debts disappear magically.
Quick Tip
Get rid of your credit card debt with a no-cost, no obligation analysis of your debt resolution options from a
debt consolidation expert
.
Government Debt Relief and Grants
Many advertisements and articles claim an abundance of federal grants exist to provide debt relief. They say you just have to know where to look. But have you ever noticed that they never tell you where to look? That is because these grants to help you pay off your debt do not exist. There are a variety of programs that assist low-income families to afford necessities, such as rent and certain utilities, but there are no grants that help pay your credit card debt. Beware of companies advertising such grants: these are usually scams that are trying to get you to pay for information that is publicly available and that won't help you solve your debt problems.
Student Loan Consolidation
Individuals or parents struggling to repay one or more federal student loans can find some relief in federal student loan consolidation. This program allows you to consolidate your loans into one that has a lower interest rate and one convenient monthly payment. However, this form of debt relief applies only to federal student loans that you took out. Any private student loans are not eligible for a federal student loan consolidation.
Mortgage Debt Relief
The one area where government assistance has recently become available is in the realm of mortgage debt and possible foreclosure. Due to the subprime mortgage meltdown, the U.S Department of Housing and Urban Development (HUD) now offers some new programs to assist homeowners struggling with their mortgages. (Editor's Note: The new HARP 2.0 mortgage program is a lifeline the government is throwing to underwater borrowers. Read about the changes made to HARP 2.0 and how it can help you, if you owe more than your home is worth.)
In 2009, the Obama Administration created the Making Home Affordable (MHA) program. A 17-page document titled Modification Program Guidelines outlines the 2009 provisions for trial loan modifications. An eligibility MHA questionnaire helps homeowners determine if they may qualify. This program has two components: 1) mortgage refinancing through Home Affordable Refinance Program (HARP); and 2) mortgage modification through Home Affordable Modification Program (HAMP). There are provisions that also include homeowners with second mortgages (liens) or even third mortgages. HAMP Borrower FAQs and HAMP Factsheet answer basic questions on the program. The Making Home Affordable Program Web site provides eligibility information, how to request a modification, and additional facts.
The HAMP overview page describes succinctly the requirements that borrowers must meet to be eligible. In a nutshell, HAMP is designed to help homeowners and servicers avoid foreclosure by modifying the terms of the loan to make the mortgage payments affordable for the long-term.
The HAMP qualifying criteria include:
Borrower is delinquent on their mortgage or faces imminent risk of default
Property is occupied as borrower's primary residence
Mortgage was originated on or before Jan. 1, 2009 and unpaid principal balance must be no greater than $729,750 for one-unit properties.
The HAMP overview page contains documents the borrower must complete to participate, including: Request for Modification and Affidavit, Hardship Affidavit, and IRS 4506T.
HAFA alternatives are available to all HAMP-eligible borrowers who:
Do not qualify for a Trial Period Plan
Do not successfully complete a Trial Period Plan
Miss at least two consecutive payment during a HAMP modification; or
Request a short sale or deed-in-lieu.
HAFA is complex with numerous guidelines set by the Treasury Dept. These new guidelines do not apply to loans by Fannie Mae, Freddie Mac, FHA or VA because these programs have their own short-sale programs that vary from HAFA.
HAFA provides incentives to mortgage lenders (servicers), seller, and other lien holders. There are deadlines that the mortgage lender and subsequent lien holder have to follow to provide timely progression on the sale of the property. HAFA simplifies and streamlines the short sale and deed in lieu process by providing a standard process flow, minimum performance timeframes, and standard documentation.
HAFA Details
A HAFA overview provides a description of the current guidelines plus has the latest documents borrowers need for the short sale or deed-in-lieu of foreclosure. A 45-page HAFA Supplemental Directive 09-09: Home Affordable Foreclosure Alternatives – Short Sale and Deed-in-Lieu of Foreclosure Update provides detailed information.
As mentioned, servicers need not participate in MHA, HAMP, or HAFA, though most do. However, the reality of the deadlines depends on the rigorousness of the servicer to implement the provisions.
The Treasury Dept. picked Freddie Mac to serve as the compliance agent and Fannie Mae as program administrator. The guidelines for payments is still under development by Fannie Mae as this was written.
Regarding credit reports, the servicer still may report to the consumer credit reporting agencies (i.e., Equifax, Experian, and TransUnion) the account as "full file" status. The 45-page document mentioned above contains further details on the credit reporting.
HAFA For Existing Borrowers (Sellers)
Homeowners selling their homes with a deed in lieu of foreclosure or short sale will benefit from a more streamlined process that includes deadlines the servicers must follow, and a $3,000 payment to cover relocation expenses. Also, borrowers must receive disclosures of costs and net proceeds the servicer requires. The HAFA eligibility requirements are the same as the original HAMP.
The bank or financial institution servicing the mortgage (called a "servicer") must respond to a reasonable offer within 10 business days of receipt of all the required documents including the signed purchase offer and Request to Approve a Short-Sale (RASS). The servicer still has the option to reject the offer. However, this timeline will improve the chances of the borrower and purchaser to finalize the sale quickly.
Closing will occur in no less than 45 days, unless all parties agree to a shorter timeline. The most important provision for the borrower is that if the servicer participates in the HAFA program, and the first and second lien holders accept the incentives, then there can be no deficiency judgment. As with any other debt forgiveness, the servicer will issue any deficiency on IRS Form 1099-C and may be taxed as income. As mentioned previously, see the Bills.com resource Mortgage Forgiveness Debt Relief Act to learn how to avoid taxes on forgiven mortgage debt.
HAFA For Purchasers (Buyers)
Read the supplement directive mentioned above for the program terms and conditions for purchaser obligations.
For example, the sale and purchase must be an "arms-length" transaction, which means that the buyer and seller must not be related by marriage, family, or commercial enterprise. The buyer also agrees not to sell the property for 90 days after closing. The 10-day time period is a great improvement because it has been common for purchasers to wait months for servicers to review offers.
Buying a Home
The FHA is the U.S. Federal Housing Administration which is a division of the Department of Housing and Urban Development (HUD). The FHA does not make loans directly, but guarantees loans that other lenders make that meet FHA guidelines. An FHA loan to purchase a home can help you buy a home with a down-payment as small as 3.5 % of the purchase price.
An FHA 203(k) loan allows borrowers to buy a "fixer-upper," financing the home purchase and also include the cost of repairs and improvements in their mortgage loan. The 203K also has the advantage of the low down-payment requirements of an FHA loan.
If you are interested in home in a rural area, you may qualify for a USDA loan. Both "guaranteed" and "direct" loans are available though the Farm Service Agency. See the Bills.com resources Farm Loans and USDA Rural Housing Service Mortgage Insurance to learn more.
Conclusion
If the above debt solutions do not apply to you, there is no need to worry. Federal assistance is not the only way to reduce your debt. Educate yourself about all the debt relief options and improve your financial health today.
Thanks for your feedback!
Tool Box Easy to use resources to help you find solutions to your money questions