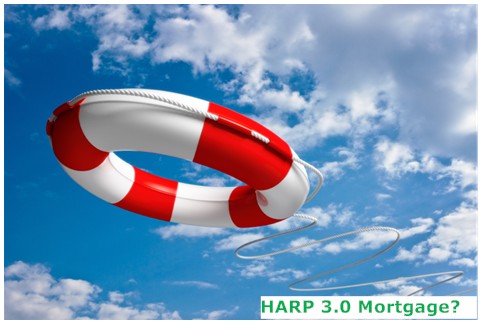 HIGHLIGHTS
Many borrowers have been left out of the HARP program.

There are proposals to offer a HARP 3.0 program and increase competition amongst lenders.

The Obama refinance program proposes a HARP program for non-Freddie Mac/Fannie Mae loans.
HARP 1.0, HARP 2.0... and now HARP 3.0?
Updates: Make sure you read the article and come back to Bills.com for more HARP 3 Mortgage Updates.
February 2013 Update:
Still no HARP 3, but...
President Obama is still pressing for his #myrefi mass refinance program..
Not even a HARP 2.5? The Boxer-Menendez refinance bill - which would streamline the HARP 2 mortgage process and making it easier for more eligible borrowers to qualify for their HARP refinance loan- was reintroduced for the third time. …Will the third time be a charm?
Get information about the new Pilot Program in Oregon for Sen. Merkley's HARP 3 proposed program - Rebuilding American Homeownership: the 4% Mortgage Loan. It is scheduled to run starting April 2013.
Previous updates:
December 2012 Update: There are reports of expanding the HARP program to non-GSE - Fannie Mae and Freddie Mac - loans. One such proposal, the Treasury "Market Rate Modification Proposal" would allow an interest rate reduction to underwater borrowers who meet hardship eligibility requirements and are current on the loan.
August 2012 Update: The White House initiated #MyRefi, a social media campaign to gain public support for the Obama Mass Refinancing Plan.
Will there be a HARP 3.0? If there is a HARP 3.0, what form will it take? Will underwater borrower's find relief?
Various recommendations and suggestions have been made regarding improving the HARP loan program. One possibility is that minor adjustments will be made to the current HARP 2.0 program. The other possibility is that a new HARP program will be created for borrower who don't have Fannie Mae or Freddie Mac owned loans, and who have been unable to refinance, to take advantage of today's low interest rates.
Ever since the inception of the HARP mortgage program in 2009, there have been many borrowers left out of the program and blocked from refinancing. In an attempt to double the number of borrowers from 1 million to 2 million, the HARP 2.0 program guidelines were released in October 2011, rolled out for the original lenders in December 2011, and to all lenders in March 19, 2012.
The HARP 2.0 program made some important changes in order to get more borrowers on the program including:
Remove LTV restrictions
Ease qualifications for borrowers and types of property
Increase cooperation between the mortgage insurance companies and the lenders
Increase cooperation by second lenders to subordinate their mortgages
HARP 2 Updates
:
Read
the Bills.com HARP 2 mortgage page for the latest updates about HARP.
However, two main problems remain, which, are:
Borrowers that meet Fannie and Freddie guidelines are still unable to find a lender that will approve a HARP 2.0 loan
Loans not owned by Fannie Mae and Freddie Mac still do not qualify.
Follow the three ways that the HARP program can evolve:
Taking the Short Route: Getting more eligible borrowers on board.
Taking the Long Route to HARP 3: A new program.
Step 3: Find steps to take.
HARP 3.0 : Taking the Short Route - Getting more eligible borrowers on board
The easier route is to tweak the HARP program and make it accessible to more borrowers.
Problems with the HARP 2.0 program:
Even though a borrower fits the general HARP requirements, lenders are not approving their loans. If approved, lenders offer high interest rates and fees. Here are a couple of the main problems:
Stricter Lender Requirements: Even though the HARP 2.0 program eliminated the 125% LTV requirement, many lenders created their own stricter underwriting requirements (overlays). This includes offering loans only at lower LTV levels, requiring higher credit score and lower DTI (debt-to-income) ratios, and limiting certain qualified types of properties.
Lack of competition: Up until March 19 2012, the HARP 2.0 program was open only to the original lenders (current servicers) through a manual underwriting process. The big lenders, who solicited their preferred borrowers, dominated the HARP mortgage loan market. The March 19 rollout of the automated underwriting systems has increased competition, with many mid-size lenders entering the market. In addition, as attested by comments sent by Bills.com readers, the big lenders have dropped their interest rates. However, the playing field is not level, as Fannie Mae and Freddie Mac granted the manual loans with easier conditions and less warranties and representations, meaning less risk for the lender. This risk factor has driven some lenders into stricter lending requirements and higher interest rates.
Solutions to the HARP 2.0 program
Menendez-Boxer proposed legislation: Senators Menendez (D-NJ) and Boxer (D-CA) have floated ideas for new legislation that would level the field by making the new lenders' risk the same as the original lenders' risk. They also propose eliminating some of the stricter requirement that exist in the automated system. Although their proposal has not yet been submitted, pressure is being made to get more people aboard this HARP 3.0 program.
Shopping and Competition: As noted, since March 19, the automated systems are up and rolling. That means more competition. It is your job to shop around and look for the best deal. Look for a lender that will meet your situation with a competitive interest rate.
Are you eligible for HARP?
Bills.com can help you find
HARP loans
. With rates at historic lows, it pays to apply now.
HARP 3.0: Taking the Long Route - Getting A New Program
Many borrowers do not have Fannie Mae- or Freddie Mac-owned or guaranteed loans. In January 2012, President Obama announced plans for new mortgage programs, including a mass refinance program.
Problem: Underwater borrowers with loans owned by banks and private investors don't have a HARP program. There is no program for underwater borrowers that meet all the requirements of the HARP program, except that their loans were not sold to or guaranteed by Fannie Mae or Freddie Mac. Many loans, sub-prime, alt-a, or others were sold to private investors.
Borrowers who did not meet the strict underwriting guidelines took non-conventional loans, which were held by the banks or private investors. This included self-employed borrowers with good, but not always verifiable income, or borrowers whose loans did not meet the conforming loan limits That means that good borrowers who are making their payments on time are locked out of a program that will lower their payments and make their mortgages more affordable.
Solutions: In January 2012 President Obama announced a plan to extend the HARP program to new loans not owned by Fannie Mae and Freddie Mac. The plan calls for the government, through the FHA, to guarantee the new refinance loan.
Here are some of the main points:
Loans must meet the HARP eligibility requirements, but do not need to be held by Fannie Mae or Freddie Mac.
A streamline process including a minimum FICO score of 580, and no appraisal.
The FHA guarantees the new refinanced loans.
Impose a bank tax to finance the cost of the program.
HARP 3.0 - Will a new program happen? The consensus is it is unlikely that a new program will take place during the election year, at least in the format presented by President Obama. The new Obama Refinance Plan requires a change in the laws governing the FHA's mandate. To make the plan a reality it requires congressional action, which is unlikely during the election year. Obama has proposed a bank tax to cover the costs, which the Republicans rejected. HUD secretary Shaun Donovan is pushing for legislation, giving mixed signals about the possible success of new legislation.
HARP 3.0 Mortgage and You
Where does that leave you? If you are an underwater borrower, but can't find a refinance plan then take these steps:
Check who owns your loan.
If you loan is a Fannie Mae or Freddie Mac loan check out the HARP 2.0 mortgage plan. Find out the exact reasons for the denial. Sometimes it is lender's overlays, or lack of ability to work with your mortgage insurance company. Even if one lender turns you down, keep shopping.
If you loan is a FHA loan, then look into a FHA streamline finance. It can be possible to refinance even if your LTV is over 100%.
If you loan is a non-conventional loan, then look for any updates on this page regarding the HARP 3.0 mortgage refinance.
Keep making your payments. One of the requirements for a HARP loan is timely payments. Even though the program allows one late payment (30 days) in the second half of the 12 months, many lenders will not approve loans if there are any late payments during the entire year preceding the application.
If you can't make your payments, then look into a modification. Recently, President Obama pushed for new HAMP guidelines. There has been talk of increased principal reduction programs. HARP 3 mortgage is not here yet.
It is likely that changes will be made in the current HARP 2 program, increasing the amount of lenders participating in the program, increasing competition and decreasing lenders stricter underwriting guidelines, and making it accessible to more borrowers. A wider HARP 3.0 mortgage is more unlikely, but there is a chance that some type of compromise will be reached allowing at least some part of the underwater borrowers currently locked out of the program to get some relief.
Top Articles
Thanks for your feedback!