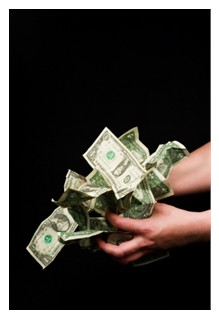 If you have sufficient sums to pay off the debt, then attempt to negotiate a settlement. In your beginning discussions, be careful not to re-age the debt, (for the purpose of the Statute of Limitations). When negotiating a settlement, it is best to make sure that you have a lump sum to offer. Paying off a collection item is often required before taking out new loans, especially mortgage loans. Your credit score has already been damaged by the late payments and delinquent status. Paying off a loan in full is a better record on your credit score, than settled; however, settling the debt is a big step forward.
Quick tip # 2: Contact one of Bills.com's pre-screened debt providers for a free, no-hassle debt relief quote.
Debt settlement Program
A debt settlement program can be an excellent solution, especially if your debt is large and you are having trouble making minimum payments. This type of program is especially effective if you do not have judgments against you, although it is possible sometimes to negotiate a settlement even if judgments have been made. Before doing a debt settlement, make sure that you receive a free consultation with a professional Debt Settlement company representative that includes a thorough examination of your financial situation and the pros and cons of the debt settlement program.
In a Debt Settlement Program, you stop making payments to your creditors, and make payments into a special designated account. Once the company negotiates a final settlement, you transfer funds to the creditor. Only then should the debt settlement company take its fees.
Bankruptcy
If you cannot afford to pay the debt and wish to protect assets, then consider a chapter 7 or a chapter 13 bankruptcy. Any bankruptcy is done under court supervision. A chapter 7 requires stricter hardship qualifications. Under a chapter 13 bankruptcy, commonly referred to as a wage earner's plan, allows you to pay back your debts over a 3-5 year period. During this time, collection efforts are halted. All bankruptcies involve complicated legal technicalities. Always consult with an experienced bankruptcy lawyer before proceeding with a bankruptcy.
Paying Your Debts Even in Collections
Even if you debts have reached collection, you can still deal with them successfully. Be careful, and do not hesitate to use professional help, including a reputable debt settlement company or an experienced lawyer. Collection is stressful, and do let collectors bully you. Your rights entitle you to fair treatment, with honest representations and no harassment.
Validate your debt and check the statute of limitations to see if you really need to pay it off. Then choose the right debt relief program or strategy appropriate to your financial needs. Use the Bills.com Debt Coach to help you find the best debt relief solution for your personal financial situation.