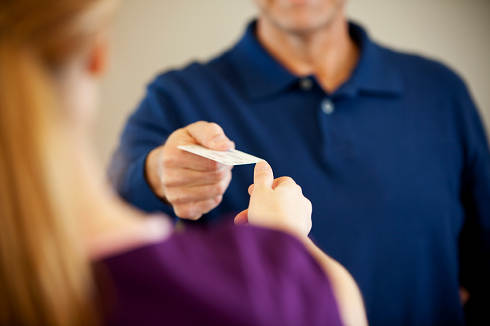 Thank you for your question about medical bill debt. Medical bills, and uncovered insurance costs as a result of hospital or medical procedures, can be particularly difficult to manage since they are often billed as an invoice. In other words, 100% of the payment is due upon receipt of the bill. This is very different from other large-expense items like a home, automobile, or even credit card debts where a lender finances you and offers a repayment period with low monthly payments.
You have four options for handling medical debt you cannot afford to pay immediately:
Apply for financial assistance
Negotiate a settlement
Obtain a debt consolidation loan
File bankruptcy
Let's look at each of these options.
Medical Financial Assistance
If your medical debt is held by a non-profit hospital, it may have in its charter an accommodation strategy for consumers who cannot afford to pay due to hardship, and many times will be willing to work with you. For-profit hospitals may have a financial counselor/financial assistance office where you can meet with someone face-to-face or over the telephone to discuss your financial situation. You will be asked to disclose your immediate family's financial information when you apply for financial assistance.
Help may also be available though church, civic, social, and fraternal groups in the community, as well as Salvation Army, Catholic Social Services, the United Way, Jewish Social Services, and others that can be found in the yellow pages. Your situation may seem dire, but you are not alone in facing these hurdles, so reach out these and other reputable organizations.
Quick Tip No. 1
: The Bills.com
Debt Coach
offers non-nonsense information about your debt relief options, and will give you the pros, cons, and costs for each.
Negotiate a Settlement
If financial assistance is not option for you, then negotiate a reduction in the payment or work out a payment plan with the provider. Follow the link just mentioned to learn how to negotiate medical debts. Alternatively, hire a debt relief provider to develop a debt consolidation payment plan you can afford.
Consolidation Loan
There are several different types of consolidation loans, but the one that will best suit your situation depends primarily on whether you own a home and your credit history. One option is to consider a cash-out mortgage refinance to consolidate debt. A Bills.com partner can give you a no-cost mortgage refinance quote.
If you do not own a home or other property to offer as collateral for a secured debt consolidation loan, there are several other options you should consider. You could also look into an unsecured personal loan to consolidate your debts. However, your ability to qualify for either a credit card or a personal loan that will actually save you money greatly depends on your credit score. If your credit history is less than perfect, you may have difficulty finding a lender willing to extend you credit, and if you do find a loan, you should expect to pay a premium in interest.
A possible loan source you may want to explore is a peer-to-peer loan. Prosper.com and Lending Club offer peer-to-peer loans. Both Web sites put private lenders in contact with private borrowers. A private lender may be more willing extend you a loan than a traditional bank. If you are unable to find a consolidation loan that fits your needs, you must consider an alternative.
Quick Tip No. 2
:
Health CPA
is a service that audits your insurance and medical bills to make sure you are not overcharged.
Bankruptcy
Two forms of bankruptcy are available to consumers — chapter 7 and chapter 13. Which chapter a consumer qualify for depends on the circumstances of each. A chapter 7 bankruptcy wipes out all qualifying debts in very short period of time. A chapter 13 bankruptcy, by contrast, creates a payment plan that lasts up to 5 years with payments a bankruptcy trustee determines are affordable to the consumer. At the end of the 5-year period, the remaining debt balances may be canceled by the court. See the Bills.com bankruptcy page to learn more about this option.
Quick Tip No. 3
: To learn more about the insurance appeals process visit the
Medical Billing Advocates of America
Web site to find a local medical advocate who may be able to help you.
If you filed for bankruptcy before, whether you can file again today depends on how much time passed since your last filing. Under the bankruptcy law changes enacted in 2005, you can file Chapter 7 bankruptcy once every 8 years, and you must wait 4 years after filing a Chapter 7 before you can file bankruptcy under Chapter 13.
Make a Budget
You mentioned you filed bankruptcy previously, and now find yourself in debt again. The only way you can prevent yourself from falling into debt is by creating a household budget and sticking to it. Bills.com created a starter budget you can use as-is or modify to your needs. Follow the link just mentioned to get yourself back on track.
I hope this information helps you Find. Learn & Save.
Best,
Bill
Thanks for your feedback!