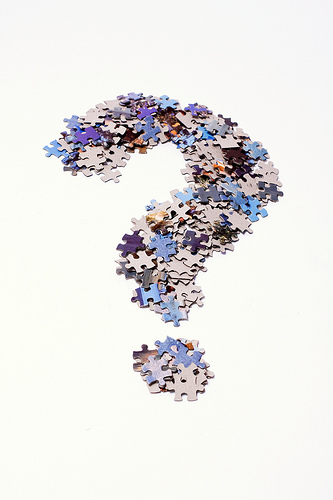 HIGHLIGHTS
Understand what a refinance loan is.

Examine what a lender needs from you, if you want to refi.

Comparison shop, in order to find the best loan.
Eight Refinance Questions Answered
There is more detail on all of the questions below,throughout the Refinance section of Bills.com, but here are quick answers to the eight most popular refinance questions.
1. What is a Mortgage Refinance?
A refinance is a transaction where a homeowner with an existing mortgage gets a new mortgage and pays off the balance of the existing mortgage. A refinance replaces the existing mortgage with a new one. Homeowners refinance for different reasons, including:
Getting a lower mortgage interest rate
Adding to the existing mortgage balance and using the additional cash to pay off other debt, finance a big purchase, or pay for college education
Increasing or decreasing the length of the loan term
Changing from an adjustable rate to a fixed (or vice-versa).
Read the Bills.com article about Reasons to Refinance and Not Refinance Your Home, to learn more.
2. What do I Need to Get a Refinance Loan?
To start with, in order to qualify for most refinance loans, you need equity in your home. One exception to this rule is an FHA refinance loan, which you can qualify for with only a very small amount of equity (3.5% of your home's value), For most standard refinance loans, your current mortgage balance should be no more than 90% of the appraised value of your home. The greater the loan amount or the more challenging your credit or income situation, the more equity you will need to qualify.
You will also need a verifiable source of income and in many cases, a good credit history.
Read the Bills.com resource 4 Key Questions Refinance Lenders Want Answered in Your Refinance Application, to learn more.
3. How do I Find Out if I Qualify?
The fastest and surest way to find out, is to contact a lender. way to determine if you qualify is to check with a mortgage lender or broker. Only be closely examining your complete situation can a lender determine if you can qualify for a refinance. However, Bills.com has two tools to help you determine if you qualify:
The Bills.com Mortgage Calculator helps you determine whether a refinance makes sense for you.
Contact one of Bills.com's pre-screened lending partners, where you can easily access a free, no-obligation mortgage quite and find the best loans available.
4. What is the Best Loan for Me?
What loan is best for you depends on your individual situation. Start by working to determine your goals for refinancing. Only if you know what you are trying to accomplish can an experienced loan officer help you reach your goals effectively.
5. How Do I Find the Right Lender?
Get a Bills.com Quick Quote and find great, pre-screened mortgage lenders ready with rate quotes for your specific situation.
6. What Will the Lender Need From Me?
Lenders will need to see verification of your income (pay stubs and tax information), your current mortgage information, recent bank statements and will require your permission to view your credit report. If you start the refinance process, you will also need an appraisal of your home, to prove that your home's meets the lender's requirements.
7. How Much Will a Refinance Cost Me?
This will depend, however, it is very possible to get a refinance loan without spending any money out of pocket. That doesn't mean that there are no costs, just that you don't need to pay them out of your own pocket, but can include them in your loan. With the exception of the home appraisal, most of the expenses and costs can be rolled in to the loan and paid with the proceeds of the new mortgage. Expect that the total costs of your loan will be between 1% and 3% of your total loan amount. These will include lender or brokers fees and points, discount points, title fees, third-party fees, taxes and other required transactional expenses. Because costs can vary widely, make sure to comparison shop for the best loan.
Read the Bills.com resource What Are Refinance Rates Today and How Are They Determined?, to learn more.
8. Is Now a Good Time to Refinance?
This is one of the most popular questions that we receive at Bills.com. Mny homeowners would benefit from being able to get an easy answer. Bottom line is that rates are currently very low and in many cases a refinance would make sense. However, to easily answer this questions, we built the Bills.com Mortgage Calculator you give you a quick 'Yes/No' answer as to whether a refinance makes sense for you.
Image Licensed by Horia Varlan
Thanks for your feedback!