Understanding Your Credit Score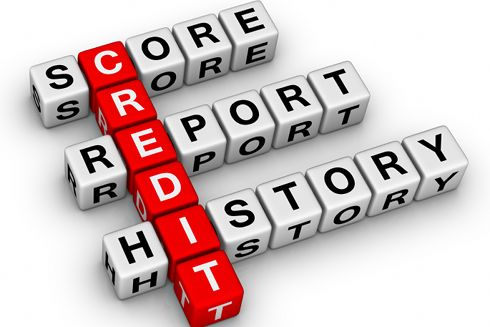 HIGHLIGHTS
Learn how your credit score is calculated.

Review what steps you can take to improve your score.

See where you can find free credit reports.
What does my credit score mean and what does it do for me?
Credit reports and credit scores can be quite confusing. Still, because they are important to achieving your financial goals, it is important that you understand how your credit score works and what information appears on your credit report.
The first step to understanding your credit score is to examine your credit report. You should obtain copies of your credit report from the three major credit bureaus and review them for accuracy. If you want to know how a potential lender views you, the most important step in understanding your credit score is to know what a credit score (or FICO score) is and how it is determined.
Free Credit Reports
By law, you are entitled to one free credit report annually from each of the three credit bureaus. The AnnualCreditReport.com no-cost credit report does not come with a credit score. When requesting a no-cost report from AnnualCreditReport.com, it makes sense to pull one bureau every four months, so you can review your credit report at no cost three times a year. You are also entitled to a free copy of your credit report if you were denied credit; however, you can only request a copy from the specific credit bureau that supplied the credit report to the creditor who denied you.
There are sites that allow you to get a free credit report with scores. Most of these sites are asking you to sign up for some kind of service, such as credit protection or credit monitoring. As long as you cancel anything they ask you to sign up for, usually within 7 to 14 days, there will be no fee for accessing your credit reports with scores.
FICO
A FICO credit score comes from the Fair Isaac Company, which came up with the process of condensing all of your credit information into one three-digit number. Three quarters of all lenders use the FICO credit score when considering requests for loans or credit, which is what makes your credit score and understanding what it is and how it works so important.
Your credit score is used in determining your interest rates, the amount of your down payment that is required on a mortgage, and the variety of mortgage types available to you if you're buying a house. It also affects your ability to get a car loan and the interest rate on your car loan, the premium on your auto or homeowner's insurance, and even can affect your ability to get a job. If your FICO credit score is on the low side, you will pay a higher interest rate on loans and credit cards. To get the best interest rates, your credit score should be 720 or above.
What is the Range of Possible FICO Credit Scores and What Do They Mean?
Excellent: Over 750
Very Good: 720 or more
Acceptable: 660 to 720
Uncertain: 620 to 660
Risky: less than 620
How is My FICO Score Calculated?
The formula used to calculate your FICO credit score includes information based on several factors:
35% on your payment history
30% on the amount you currently owe lenders
15% on the length of your credit history
10% on the number of new credit accounts you've opened or applied for (fewer is better)
10% on the mix of credit accounts you have (mortgages, credit cards, installment loans, etc.)
How Can I Improve My Credit Score?
Bills.com has written numerous articles on how debt affects your credit score and how to increase your score. In addition to paying your existing trade lines on time, here are four steps to improve a credit rating:
1. Pay off all debts and keep revolving lines below 25% utilization. Do not "max out" any loans or cards.
2. Pay your bills on time. Late payments cause serious damage to your credit score. In general, the credit bureaus record your payment as late if you are 30 days late on a payment. That does not mean there is no harm in being a day late. Being even one day late can cause a creditor to raise your interest rates.
3. Diversify you credit portfolio. If, for example, you have only a Visa, MasterCard, or Discover card, get a department store credit card or card from a gasoline retailer. Make your payments every month. Leave a small balance every once in a while to show that you are able to handle debt on more than one account.
4. Keep your oldest credit account active. Remember point number three "Length of positive credit history" discussed above.
5. Pull your credit report and contest any inaccurate information so that it can be corrected by the credit bureaus. Go to the Bills.com debt self-help center for sample dispute letters. The credit bureaus must follow the rules set forth by Congress in the Fair Credit Reporting Act (FCRA).
If you would like to learn more about credit reports, credit scoring, and what it means to you, please explore the wealth of material offered by the Bills.com credit information page.
Thanks for your feedback!
Tool Box Easy to use resources to help you find solutions to your money questions