Compare Car Insurance Quotes
Find the car insurance coverage that protects your finances.
Best Car Insurance Offers For You
To compare auto insurance rates,
enter your ZIP Code
Why do I need car insurance?
Car insurance is legally required to drive in most states. If you finance or lease your vehicle, your finance company may need you to maintain car insurance. Your insurance policy protects your interests in case of an accident or damage to other people or property.
How much car insurance do I need?
The right car insurance policy for you may not be the same one other people choose, even when insuring the same make and model vehicle. While personalizing your car insurance policy, consider your need to manage both legal and financial risks.State law requires you to prove you have a certain amount of insurance coverage to be a legal driver. The amount and types of mandatory car insurance vary from state to state. Only two states will let you legally drive without car insurance.While you need to meet your state's legal requirements, you buy car insurance because it is a smart financial decision. You spend a little money each month to protect yourself from a vast unaffordable expense future expense. Accidents happen. Car insurance covers your vehicle against damage or pays for damages you cause. It also saves you from substantial medical costs you, your passengers, and anyone in a car you hit may suffer.
Best Car Insurance Offers For You
To compare auto insurance rates,
enter your ZIP Code
Car insurance coverages
It will be up to you to decide how much coverage to obtain. The lower the coverage, the greater your personal exposure. Even if you have no assets, the debt doesn't go away for damages that your car insurance doesn't cover. If you have assets, they are at risk for any damages you are responsible for paying that aren't covered by your car insurance.

What is Liability Insurance?
Liability insurance protects you from financial losses in the event of an accident that is determined to be your fault. Most states require you to have liability insurance to register a vehicle or be issued a driver's license.Liability coverage is typically displayed with three numbers, such as 100/300/100. In this example, the insurance policy would cover a max of $100,000 in bodily injury per person, a max of $300,000 in bodily injury per accident, and a max of $100,000 for property damages.Bodily Injury - Typically, your car insurance's bodily injury coverage will cover medical bills to treat injury or sickness, and any loss of income resulting from the injury, funeral costs, pain, and suffering.Property Damage - Property damage covers the damages you have done to another person's vehicle or property in the accident. This can include any vehicle repairs and any damages to a home, fence, garage, etc. Crash on the freeway into a guardrail, in California, and the state will bill you for the damages.
What is Collision Insurance?
Collision coverage pays for repair and replacement costs for your car when your car is involved in a collision with another vehicle or object. The coverage kicks in after you exceed your deductible. For example, if you have a $500 deductible and the repair cost was $1,700, you will pay $500 out of pocket, and the insurance will pay $1,200. Deductibles for collision coverage commonly range from $0 to $1,000. Choosing a higher deductible lowers your auto insurance costs. It requires you to pay more out of pocket before your insurance coverage starts paying.
What is Comprehensive Insurance?
Comprehensive coverage addresses damages to your vehicle that are not the result of a collision with another vehicle. Comprehensive car insurance helps pay for damages from theft, vandalism, falling objects, fire, storms, floods, earthquakes, and a collision with an animal. Comprehensive car insurance also comes with a deductible amount you select, ranging from $0 to $1,000.
What is Gap Insurance?
Gap insurance pays the company that finances your car the difference between your vehicle's present value and the amount you owe on the vehicle. Without gap insurance, if you total your vehicle and owe more on it than it is worth, you would be responsible for the difference between the loan balance and your vehicle's value. Some car loans and leases require gap insurance.
Some other common auto insurance coverages include:
Medical Payments - Car insurance that covers medical payments is optional. It covers expenses for you and your passengers resulting from a car accident. It also covers you as a passenger in another person 's vehicle or if you are hit by a car when on foot. Common coverage levels are $1,000, $5,000, $10,000, $25,000, $50,000, and $100,000.Personal Injury Protection (PIP) - Personal injury protection covers medical expenses but is broader than medical payment insurance. PIP includes coverage for funeral costs, pain and suffering, and lost wages for you or your passengers regardless of fault. In some states, PIP is required.Uninsured Motorist Coverage - Uninsured motorist coverage covers you in the event you are hit by an uninsured driver or are the victim of a hit and run driver. Uninsured motorist insurance pays car repair bills, medical bills, lost wages, and pain and suffering up to your policy coverage limit. Some states require uninsured insurance coverage.Underinsured Motorist Coverage - Underinsured motorist coverage covers you in the event the other driver's coverage isn't enough to pay for the damages done to your car, property, or you. Uninsured motorist insurance makes up for the difference between what the other party's insurance pays out and your total costs, up to your policy's dollar limit for coverage. Some states and cities have a very high percentage of uninsured drivers. Per a 2015 study, over 25% of drivers in Florida were uninsured.
Best Car Insurance Offers For You
To compare auto insurance rates,
enter your ZIP Code
How much is car insurance
The level of coverage you need will determine how much you pay for auto insurance. Here are a few factors to consider:

Ownership
If you finance or lease your car, the finance company may require you to have car insurance in place that would be optional for a car you own outright. That requirement will be specified in the finance agreement.
Personal factors
Males generally pay more than females. Teenagers and young drivers pay more than experienced drivers. Parents who add a new, teenage driver can expect a considerable increase in the premium, often doubling their auto insurance cost.

Your net worth
Your assets are at risk if you are responsible for damages and injuries that are greater than the coverage provided by your auto insurance.

Value of your vehicle
Drive a junker or a car that isn't worth a lot? You can skip some coverage, as the additional monthly premium cost is often greater than the benefit of the maximum payout from your insurance company.

Your driving record
The same amount of coverage may cost you a lot more if you have a history of accidents or bad driving tickets. This applies to everyone in your home who will drive the vehicle.

Location
Your ZIP Code affects your rate. Safe drivers in an area with lots of break-ins will pay more than those that live in a safe neighborhood.

Level of risk you accept
Beyond the state minimums, you can choose how much you want. If you want the peace of mind of being covered for something very expensive, but think the odds are low that you will make a claim, get a high deductible to lower your costs.

Affordability
If money were no object (yeah, right), you could drive the most expensive car and pay for the max auto insurance coverage. In the land of reality, you have many choices and must make trade-offs based on your priorities.
How to shop for car insurance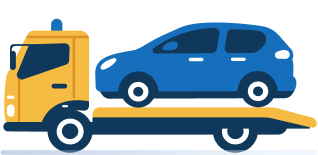 1
Determine your needs
Consider your state minimum requirements, your assets you want to protect, and the value of the car you drive.
2
Look for discounts
Car insurance companies offer discounts based on the driver and the car's characteristics and the number of insurance policies held by the policyholder at the same insurance company.
3
Shop around
Compare quotes from at least 2-3 car insurance providers. Quotes are available online, via phone, or by meeting local insurance agents.
Ways to Lower Your Car Insurance Costs:
Safe carCar insurance companies reward you for having the newest safety features.
Safe driverEstablish a safe driving record and maintain it, and you will earn a discount with many companies.
Safety courseSome drivers, especially seniors, may be eligible for a discount by completing a defensive driving class.
BundlingIf you get your auto, home, and life insurance from the same company, they may offer you a discount.
Best Car Insurance Offers For You
To compare auto insurance rates,
enter your ZIP Code